Thank you for a great response to the YABA membership survey, we will be analysing the feedback and use this to influence future YABA activities.
As promised our guest blog is from Amir Hussein founder of the award winning Bradford-based Yeme Architects.  I have known Amir for many years and not only is he inspiring but over the last few years he has been  extensively involved in design-led, aspirational regeneration of challenging sites across the UK. Amir has a strong understanding of local dynamics and demographics, which are reflected in development proposals for more holistic, successful and inclusive outcomes.  Furthermore, Amir has a keen interest in progressive trends around technology and future thinking, which are affecting the built environment and social inclusion.
Amir is a Board Member of the Leeds City Region LEP as well as being a WYCA Panel Member of the Business, Innovation and Growth Panel and the Place Panel. Amir is also a member of the Bradford University Council Board.  Having extensive contacts and experience of Yorkshire's ambitious BAME/SME sector has been invaluable in presenting their views to policymakers, as well as helping to align the aspirations of business with the regions aims.  Amir is a keen supporter of grass roots community involvement. Being a school Governor, Amir is energetically involved in school attainment improvement activities particularly aimed at underachieving pupils and young people.
I am sure you will enjoy reading his blog as much as I did.
Amarjit Singh
Chairman Yorkshire Asian Business Association
READ THE GUEST BLOG BY YEME ARCHITECTS
YABA Celebrating Vaisakhi and Easter Tuesday 21st April 2020 16:30 – 18:30
YABA Celebrating Vaisakhi & Easter Celebrations will be with great  company and fantastic food provided by the award winning My Lahore, the event will be hosted by former BBC Asian Network presenter Tommy Sandhu at  Aspire-Igen Headquarters The Opportunity Centre in Bradford.  There will be presentations about the significance of festivals Vaisakhi and Easter followed by presentations from Caroline Harrison from Aspire-Igen, Manjit Virdee from Schofield Sweeney. Please register hereif you would like to attend.
Corporate Members Update
Huddersfield Town FC
YABA enjoyed the corporate hospitality at the recent Huddersfield Town Football match, please click here for the highlights of the event. Sean Jarvis Commercial Director gave us a warm welcome and shared the clubs ambition of embracing diversity. He also updated us on the fantastic work that is carried out by Huddersfield Town Foundation which uses the power of the Football Club to engage, inspire and have a positive impact on the local community, it now proudly facilitates over 30 Early Kick Off breakfast clubs across the region and has served well over 1.5 million breakfasts to local children. The Foundation has an objective to benefit the young people across the Kirklees community and has a vision of 'One Club One Community' with a focus on Trust, Sport, Inclusion, Education and Health.
Leeds Trinity University
Leeds Trinity University are on the lookout for organisations who would be able to facilitate a unpaid professional work placement and offer our students the opportunity to develop their skills & experience.
We run six-week professional placements where students work full time, unpaid, either on a specific project or as general support to the work of an organisation as part of their degree. Placements are an embedded and accredited part of every degree and help students gain n and has served well over 1.5 million breakfasts to local children. The Foundation has an objective to benefit the young people across the Kirklees community and has a vision of 'One Club One Community' with a focus on Trust, Sport, Inclusion, Education and Health.
degree relevant experience to secure graduate employment. 62% of our students continue to work or volunteer with their placement provider – so it's a great way to try out a potential candidate for a role.
What you need to do?  We would just ask that you plan some work for the student to do, supervise the student as you would any staff, build in some skills progression where possible and take part in a brief online assessment at the end of the placement. Doesn't matter if you don't have a permanently free desk! Students can be flexible and work some of the time with you, at other sites, from home or university, and meet with you regularly for progress updates.
Our next placement period for this academic year is between April 2020 – June 2020 for either 6 or 5 weeks,  but we're already starting conversations with our students about the type of placement opportunity they're looking for next year, and it'd be great to have you on board.
If you're interested and think you could help please contact Mubina Ahmed (Professional Placements Manager) m.ahmed@leedstrinity.ac.uk to discuss the next steps.
Schofield Sweeney
Was a Probation Service Officer fairly dismissed for failing to disclose matters relating to her private life?
This month, Rajveer explores a recent Employment Appeal Tribunal case which considers the issue of whether an employer can dismiss an employee based on what goes on in their private life. In this case, the Claimant was dismissed for failing to report child protection issues relating to her daughter fully and promptly to her employer, despite a similar situation having arisen a year or so earlier for which she was given a final written warning. The Claimant brought a claim for unfair dismissal, during the course of which it had to be considered by the Tribunal whether and to what extent an employer was entitled to take action against an employee for matters relating to her private life.
For the full article, please see following link https://www.schofieldsweeney.co.uk/blog/a-fair-dismissal/.
About Rajveer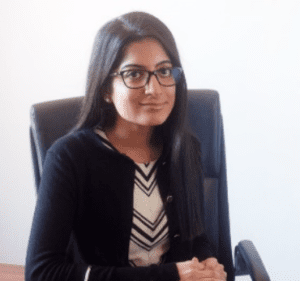 Rajveer Basra is an employment solicitor at Schofield Sweeney Solicitors which is a leading commercial law firm offering clear, pragmatic and high-quality legal services (www.schofieldsweeney.co.uk.co.uk). Rajveer advises employers, senior executives, schools and academies. She advises clients on all aspects of day-to-day employee management and issues arising from recruitment through to termination including advising on disciplinaries, grievances, poor performance, discrimination and flexible working. Her work also includes preparing contracts of employment and staff handbooks, due diligence reports on corporate transactions, defending Employment Tribunal claims and advising on settlement agreements.
For further information on how Rajveer can assist with your employment queries, please email RajveerBasra@schofieldsweeney.co.uk
Benefits of becoming a YABA member:
Brand building
Business-to-business networking
Reaching new audiences
International opportunities
Influence government policy
Networking events
Access to a variety of support services
Exclusive features in the YABA monthly E-newsletter
Features in YABA social media and blog
For more information on how to become a member please click here