Back for another year the Yorkshire Asian Business Association (YABA) is hosting its third YABA Annual Awards Dinner. The event is specifically setup to recognise the contribution Asian business and their allies make to both the regional and UK economy.
The event will be hosted by BBC's Tommy Sandhu on 29th September in Bradford and will entertain over 500 attendees all keen to hear which businesses will win a YABA award.
Chairman of YABA, Amarjit Singh said 'Working with YABA for the second year running, iCO Event Services are sponsoring the Annual Awards Dinner and we couldn't be happier to have them back! As one of Yorkshire's leading providers of audio visual solutions and event productions we can rely on iCO to produce a fabulously smooth event'.
iCO will be working with fellow sponsors The Royal Armoured Corps to create a spectacular and surprising musical feature for attendees! Are you intrigued? Get your tickets here to see it for yourself on the 29th September at Bradford Cedar Court.
Chris Ayre, Director of iCO Event Services, stated 'iCO Event Services are into their second year working with YABA and we are loving every minute of it. We really understand and get the vision of what YABA is trying to achieve and we are just so happy to be a part of it. The events and organisation are so well run that it makes being a part of it all so easy, and the team here at iCO cannot wait for the date to arrive to celebrate the achievements of businesses in Yorkshire'.
With their tailored service and creative manner iCO can make sure your event is as unique as you whilst keeping your budget in mind, whatever the budget. We've found that iCO really get to know you, they get under the skin of your business and suggest ways to make sure your message gets through.
The company recently launched iCO Social, a service that uses technology that allows your guests and delegates to interact with your event. The system collects messages and images from a variety of social media platforms which can then be shown in an animated display. This technology not only allows guest interaction but also provides you with a great addition to your sponsorship packages as there is the opportunity to have your iCO Social screens branded to match your event.
To find out more about how the iCO can help you produce a fabulous event, come along to the YABA Annual Awards! You can get your tickets to the special event here, and view the award categories and nominate here. If you want to contact iCO sooner you can that here.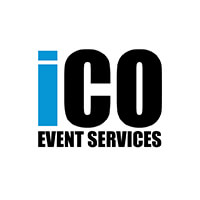 YABA: The Yorkshire Asian Business Association are here to provide a voice for business on a regional, national and international level. Pulling out all the stops for your business, we will support you no matter what your size or your sector. The YABA works under the framework of the National Asian Business Association (NABA – www.nabauk.org) to develop a cohesive, comprehensive strategy to be the voice of Asian Businesses.
As an independent organisation, the YABA will do its best to work with our members to create a better environment for their businesses.