Reaching over 500 businesses across Yorkshire, the YABA Awards Dinner will be celebrating the achievements of the region's businesses on 29th September at Cedar Court Hotel, Bradford. The awards aim to celebrate achievements and break down barriers, providing businesses with a link to services that can help them accomplish even more.
A new sponsor this year for YABA is the Institute of Export, a professional membership body representing and supporting the interests of everyone involved in importing, exporting and international trade. Fitting directly with one of YABA's objectives, to support businesses at an international level YABA's chairman, Amarjit Singh, is delighted to have the IOE on board 'We're so pleased to have the Institute of Export as a sponsor this year, it gives us the opportunity to link our attendees with the brilliant work that IOE does. Many of our attendees are looking to expand their businesses internationally so this will be a great partnership'.
The Institute of Export will be a sponsor of the YABA Annual Awards on the evening of the 29th September at the Cedar Court Hotel. As representatives will be attending the spectacular event you'll see the IOE promoting regional export activity whilst we celebrate our region's brilliant achievements.
Lesley Batchelor OBE, director general of the Institute of Export, commented 'YABA is a key supporter and promoter of regional export activity and we are delighted to get behind its key calendar event, which celebrates winners' vibrant achievements along with vital role that YABA plays'.
Not only does the IOE provide a great Technical Help for Exporters helpline to help solve issues with documentation, export controls, VAT and much more they also offer short courses and have a range of learning materials available to download, designed with the busy person in mind. If you're looking for more comprehensive knowledge, the IOE's Professional Qualifications go from Level 1 right up to a Master's Degree which is designed to fit around a full time career.
Membership, on an individual, business and corporate basis, is available with great benefits including access to a number of events, monthly subscriptions to industry publications and access to various sponsorship opportunities and the best training and qualifications in the market.
To find out more about how the IOE can help your business expand, come along to the YABA Annual Awards! You can get your tickets to the special event here, and view the award categories and nominate here.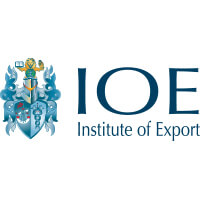 YABA: The Yorkshire Asian Business Association are here to provide a voice for business on a regional, national and international level. Pulling out all the stops for your business, we will support you no matter what your size or your sector. The YABA works under the framework of the National Asian Business Association (NABA – www.nabauk.org) to develop a cohesive, comprehensive strategy to be the voice of Asian Businesses.
As an independent organisation, the YABA will do its best to work with our members to create a better environment for their businesses.