I  hope you and your families are keeping safe and well. You will be in no doubt of the challenges we are facing as a country and the impact coronavirus is having on our economy, our businesses,  our communities, our health and well-being, but we are in this together and we will beat it together.
Along with my neighbours I felt emotional when I joined the   'Clap for Carers' tribute, saluting NHS and care workers dealing with the coronavirus pandemic, in my view 'The Clap' should be extended to the retail sector, takeaways, teachers,  transport and logistics, and our local businesses who have made us proud. It has  been incredible to witness how they have been donating and lending  their support through this pandemic. Businesses such as Roomzzz, owned and operated by The Parklane Group, has allocated a number of apartments at each of its locations across the UK for NHS staff and their sole use. Naveen Ahmed, Founder of The Parklane Group  said: "In these unprecedented times, we want to do what we can to support our brilliant NHS, who are on the front line of the fight against this outbreak and coping with unbelievable situations in a remarkably professional and brave manner.
Asghar Ali Chairman of the award winning My Lahore 'Still Open for Those who Need Them the Most' supporting the NHS staff, vulnerable and elderly, and it is  costing them more to stay open, but they are honourably committed.
SKA Developments, Bramleys Estate Agents and Big Red are working together to help the NHS through these testing times. Zeb, Saj, Yas, and the team at  SKA Developments have offered all their buildings to support the NHS so that they can safely house their staff and ease some of the tension on them.
Noushin Raja CEO of the Moonlight Trust has launched a  campaign to support some of those most impacted and vulnerable in response to Covid 19.  With the support of Cllr Asif Gulfam  and Cllr Massood Ahmed in North Kirklees, they will be helping groups who are 60 plus with a medical condition, 70 plus, Registered disabled, Single parents, People with no income and the homeless, The support will be in the form of packs of basic foods and toiletries, for distribution and collection.
Saffron Tree is offering free Indian ready meals to vulnerable people in North Yorkshire.  Monalisa Fathima, founder owner of the business  has committed to providing up to 300 chilled meals a week for those in most need of a nutritionally balanced meal. Meals will be delivered free by Saffron Tree's refrigerated van and can be dropped off with no contact for maximum safety.  More acts of  generosity and  positive stories will be shared in the  forthcoming issue of YABA Enews
The Governments unprecedented package of business support has been greatly welcomed by all business organisations, including the  insolvency changes to help companies to stay afloat during the coronavirus crisis.  The temporary suspension of 'wrongful trading' insolvency provisions will help to avert entirely preventable corporate collapses, prioritising  jobs and business survival, this is absolutely the right thing to do.  However, there will be many  business owners who  will be struggling with the lack of detail in respect of government schemes such as furloughing workers and how long before wages will be refunded, or if directors can  claim for the PAYE element of their remuneration and when will rates relief grants be received as well as whether they will get approved by their bank for a CBIL Loan.
I am sure that the answers and detail will be forthcoming, in the meantime, below is a summary of the support packages that has been made available:
Grants for businesses
Businesses with  properties want to know how they can get the £10k cash grant for businesses that receive Small Business Rate Relief (SBRR). The money will be distributed by local authorities. This is the current situation in West Yorkshire:
Coronavirus Business Interruption Loan Scheme
The Coronavirus Business Interruption Loan Scheme is now open for applications. Find out more please click here
The Government  support for the self-employed
Rishi Sunak announces new scheme to support the UK's self-employed affected by the coronavirus outbreak, including a direct cash grant of 80% of their profits please click here
PPE equipment: support the NHS
There is a team of Government officials  looking at all offers and directing them to right people in both NHS Supply Chain and wider government organisations, help is still needed from suppliers and manufacturers of product, logistics services providers and those who want to support the NHS in other ways, please click hereand complete the on-line forms.  For the manufacturers specification of  ventilators to be used in UK hospitals please click here
Also, included in this edition of YABA Enews is a package of support from our corporate members. Corporate members  Leeds Beckett University,Scofield Sweeney, Aspire-Igen,Chadwick Lawrence,SELT Trinity College London,Shoosmiths,  are supporting their teams, staff, customers and clients  with the safe-guarding and social distancing in place (details are on their respective web sites)
#StayAtHome #SocialDistancing #LetsBeatItTogether
Amarjit Singh
Chairman Yorkshire Asian Business Association
Support from our Corporate Members: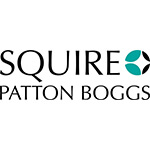 As COVID-19 continues to impact businesses globally, we are providing support and advice to help you navigate legal issues and manage risk. Increasingly, organizations need to understand what they should be doing to mitigate the impact of the virus on business operations, including staff wellbeing, commercial obligations, funding, supply chain issues and much more. In this resource hub, we provide guidance on key legal issues for businesses to consider, together with some practical steps for businesses to take, please click here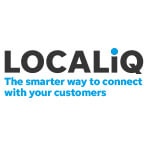 Public health is of paramount importance and as the Coronavirus continues to impact our lives it is important to remember that business carries on with lots of our great local companies struggling with the implications of self-isolation and customers either working from home or staying away. LOCALiQ is here for businesses to help us through this time we are offering a free marketing health check to YABA Members. Call 01274 705120 or email tim.rogers@localiq.co.uk to book your health check in today. We will get through this health crisis and things will return to a state of normality.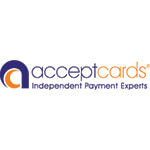 info@acceptcards.co.uk – 01422 372818 www.acceptcards.co.uk
OUR TEAM HAVE ALREADY HELPED A RANGE OF CUSTOMERS ADAPT THEIR PAYMENT METHODS TO THEIR CHANGING NEEDS.
Legal & Financial Services – Essential businesses such as solicitors and accountants are now having to work remotely where possible. Many previously used and were happy with a static machine in the office. These businesses now require an alternative solution to continue to take payments. One such business approached acceptcards®, we have been able to quickly provide a Virtual Terminal enabling the accounts and administration teams to securely take payments when not office based.   Computer Repair/IT Businesses – This sector has seen an increase in demand given need for IT support for home working during the current crisis. Clients are concerned this will be short term demand and therefore nervous about long term contracts, we have been able to provide Pay As You Go Solutions to reassure clients in this sector.
Food Retailers – During the current crisis many food retailers have changed the way in which they deliver their services, many businesses that previously only conducted business to business sales have now found themselves providing directly to the consumer. One client did have a card payments facility in place; however their current facility levied a surcharge for taking card payments over the telephone. Given the change in business model, card payments of this nature increased and we have provided the client with a Virtual Terminal and also sourced an alternative provider that does not charge a surcharge for telephone payments, this will provide flexibility in how to take the payments and reduce costs to the client moving forward.       Retail stores forced to close – Some stores have unfortunately been forced to close during the crisis, businesses are looking for ways to adapt and where possible want to continue to trade with an online offering, we have been able to offer ecommerce pay as you go facilities as a short term solution.   Take Away/Food stores – Traditionally cash-based businesses, now preferring to take card as a safety measure to protect staff from the risk of infection and also to diversify to offer deliveries to the wider community. We have been able to provide card processing facilities and mobile terminals to meet this need.
Advice for businesses accepting cash during the COVID-19 Crisis
If you don't have a card payment device – If you have a card payment device
Ask your customers to use contactless payments Clean the keypad on your terminal regularly Did you know your customers can pay using their smart phone or smart device. These devices are not limited to £30 contactless level £30 Contactless limit rises to £45 from April 2020 Useful Links (For your customers to download) Apple Pay: https://support.apple.com/en-gb/HT204506 Google Pay https://pay.google.com/gp/w/home/signup? sctid=1247663763276615
Card readers available to purchase from £19.00 Enables you to take payments on the go – Ideal for business that are now thinking about delivering goods Pay As You Go (No contracts or monthly rental fees with one flat rate per transaction)

Great Annual Savings have been helping businesses save on their essential services for over 7 years.  We understand that businesses don't have the time to go through the drawn out process of making savings so we can help in a simple, hassle-free way.
Our experienced team have key expertise when approaching the spectrum of commercial running costs.  This includes energy procurement and management; waste management, telecoms or water.
We can remove the burden of searching and negotiating; all free with no obligation.
If you want to see how we can help you, contact your local Business Manager, Paul, on 07535 286584
YABA Event Update:
All being well, Celebrating Vaisakhi & Easter will be combined with the Celebrating Eid event will now take place late June in partnership with Aspire-Igen and Schofield Sweeney in Bradford.  The  YABA high profile Gala Black Tie Dinner will be held at the Piece Hall in Halifax 24th September 2020. The Northern Asian Power-list will be announced at the YABA Gala Dinner.