About Leeds Beckett
Based in the vibrant city of Leeds, the biggest financial district outside of London, our vision is to be acknowledged for our commitment to student success, innovation and enterprise, global reach, and strong local impact.

About Schofield Sweeney
Schofield Sweeney is a leading commercial law firm offering clear, pragmatic and high quality legal services. We have a strong reputation for our innovative and results driven approach, investing time in getting to know a client's business and its people, so that advice and solutions can be tailored to meet their commercial needs.
With offices in Leeds, Bradford and Huddersfield, we currently have over 160 staff, specialising in Commercial Property; Corporate; Commercial; Dispute Resolution; Education; Employment; Private Client (Wills, Estates, Trusts and Residential Conveyancing); Projects; Property Litigation; and Restructuring and Banking.
www.schofieldsweeney.co.uk

About Squire Patton Boggs
Squire Patton Boggs is a full-service global law firm with a multidisciplinary team of over 1,500 lawyers in 47 offices across 20 countries.  The firm has deep roots in the Northern Powerhouse with a heritage stretching back to the 1880's in Bradford and now has offices in Leeds and Manchester.
The firm's India Practice is comprised of more than 100 lawyers globally and has dedicated team members in key locations, including Singapore, Hong Kong, London, New York, Washington DC, Dubai, Shanghai and Perth. The firm was delighted to have won International Law Firm of the Year at the 8th Legal Era Awards, held in Mumbai on 16 March 2019. The Legal Era – Indian Legal Awards recognize legal finesse, innovation and the accomplishments of legal practitioners, in-house teams and law firms.

About Bradford City of Culture
The title UK City of Culture is awarded every four years by the Government, with the winner hosting a year-long programme of cultural activities and celebrations. Bradford is entering a bid to become UK City of Culture in 2025, along with other areas competing for the title.
Our bid is backed by Bradford Metropolitan District Council with the University of Bradford as a strategic partner.
Our UK City of Culture bid is chaired by presenter and artist, Shanaz Gulzar. The bid forms part of Culture is Our Plan – Bradford Council's cultural strategy until 2031.

About WYCA
We want our region to be recognised globally as a strong, successful economy where everyone can build great businesses, careers and lives.
We bring together local councils and businesses to achieve this vision, so that everyone in our region can benefit from economic prosperity supported by a modern, accessible transport network, housing and digital connections.
The majority of our work covers the West Yorkshire local authority areas of Bradford, Calderdale, Kirklees, Leeds and Wakefield, plus the City of York. We manage a number of programmes that are delivered over a wider geography known as the Leeds City Region, including our Leeds City Region Growth Deal-funded projects and business support delivered through the LEP.

About NatWest
National Westminster Bank, commonly known as NatWest, is a major retail and commercial bank in the United Kingdom.

About AIA
The Association of International Accountants (AIA) is a leading professional body for accountants and finance professionals with a long-standing reputation for excellence in professional education and a dynamic global membership.
Based in the United Kingdom, AIA has an established history of improving professional skills and ethical standards across the sector; our members are recognised, respected and regulated.
AIA's commitment to protecting the public interest and advancing professional standards is evident through our respected qualifications portfolio, robust membership requirements and the production of research, best practice and skills guidance. Members are bound by the AIA Constitution which includes regulatory requirements and a Code of Ethics.
AIA actively seeks further accreditation, recognition and independent regulation with external stakeholders, government and standard setters to ensure both the AIA and its members are trusted, respected and accountable.
AIA is a Recognised Qualifying Body (RQB) for statutory auditors in the UK and regulated by the Financial Reporting Council (FRC). AIA is a Prescribed Body under the Companies (Auditing and Accounting) Act 2014 in the Republic of Ireland. AIA is a supervisory body under the UK and ROI Money Laundering Regulations. AIA is a Commonwealth Accredited Organisation. AIA practising certificate holders also enjoy additional wide ranging statutory and business recognition.

About BITC
Business in the Community (BITC) is the largest and longest established business-led membership organisation dedicated to responsible business. We were founded by HRH The Prince of Wales 40 years ago.
We work with our members to continually improve their responsible business practice, leveraging the collective impact for the benefit of communities.
What we do – 
We provide expertise to measure and improve your impact in responsible business.
We encourage you to be faster, braver and bolder in how you create sustainable change.
We create a unique network of leaders who together want to solve problems, share insight and take action.
We profile best practice to lead and inspire others.
What we ask –
Take action to be the most responsible business you can through a journey of measurable improvement.
Embed responsible business at every level throughout your organisation.
Grow the movement through your wider networks to enable change at pace and scale.
Share your learning and take pride in your leadership, bringing others with you.
Why Join –
Work and learn with a unique community of over 600 businesses to lead, influence and take action.
Access expert advice, best practice, research and training, including Business in the Community's (BITC)

 

Responsible Business Map, principles and

 

Responsible Business Tracker®.
Take collective action with like minded organisations to improve all of the communities you work with.

About Together
Established in 1974, Together is a specialist lender, offering short-term finance, auction finance, personal, commercial and buy-to-let mortgages and secured loans. We provide finance to a wide variety of customers, such as homebuyers, investors, property professionals, landlords, and small businesses, and we work with a vast network of intermediaries, including brokers, accountants, solicitors, banks and financial advisers to provide their clients with the finance they need.
https://togethermoney.com/

About RTC
RTC is a mission led company specialising in helping organisations to innovate, compete and grow. Founded in 1989, our advisors have worked with over 15,000 SMEs across the North of England helping them access new markets and commercialise new ideas, from design to manufacture.

About Excelledia
We are an international brand anchored in digital innovation. We build artificial intelligence solutions to help organisations maximise value creation and optimise business management. Drawing on our experience and multiple expertise in various sectors of activity, we aim to support all your projects from A to Z. Our ultimate goal is digital innovation in all fields of activity. Our objective is to guarantee you a rapid return on investment and to become the number one technology investment for small and large companies.
https://www.excellediaventures.com/

About Calderdale Council
Our vision for Calderdale in 2024 is for a place where you can realise your potential whoever you are, whether your voice has been heard or unheard in the past. We aspire to be a place where talent and enterprise can thrive. A place defined by our innate kindness and resilience, and by how our people care for each other, are able to recover from setbacks and are full of hope. Calderdale will stand out, be known, and be distinctive. We want Calderdale to be a great place to visit, but most importantly, a place to live a larger life.
The Council's priorities Strong and Resilient Towns, Reducing Inequalities and Climate Emergency will help the Council to achieve and deliver the required change and transformation work in the coming years.
Progress against the priorities can be seen on the Council's interactive performance dashboard, which contains around 100 key performance indicators, showing progress over time and compares us against other authorities, and through Corporate Performance Reports which focus on indicators that have a significant change in performance, focussing on exceptions.

About Chadwick Lawrence
We don't make bold claims about being a "revolutionary" law firm. We don't say "we're not like other law firms". We are. We do law, to the high standards we set for ourselves. We take pride in what we do and we care. We are Yorkshire's Legal People and we're here for business and for you.
Each and every one of us at Chadwick Lawrence takes pride in:
Our Environment
Our Work
Our Approach
As a Firm, we're proud of:
What We've Built
Our Relationships
Our People
Our Communities and the Diversity of the People We Serve
We offer traditional legal services for both personal and business matters. Services such as Family Law and Conveyancing sit side by side in our personal services, while our business services include matters such as Employment, Commercial Property and Dispute Resolution. Chadwick Lawrence is also one of the few solicitors firms in the area to have specialist Medical Negligence and Sports Law capabilities.

About City Fibre
CityFibre is the UK's third national digital infrastructure platform. With existing networks in more than 60 towns and cities, CityFibre provides wholesale connectivity to multiple business and consumer service providers, local authorities and mobile operators.
CityFibre has network rollouts underway with plans to pass up to 8 million homes and businesses with open-access full fibre infrastructure. A growing number of Gigabit City projects have been announced for full-city rollouts and CityFibre continues to prime its existing network assets for expansion.
CityFibre is based in London and is jointly controlled by Antin Infrastructure Partners and West Street Infrastructure Partners.
About Trinity College - SELT
Trinity College London is a leading international exam board and independent education charity that has been providing assessments around the world since 1877. We specialise in the assessment of communicative and performance skills covering music, drama, combined arts and English language.
With over 850,000 candidates a year in more than 60 countries worldwide, Trinity qualifications are specifically designed to help students progress.
Our aim is to inspire teachers and learners through the creation of assessments that are enjoyable to prepare for, rewarding to teach and that develop the skills needed in real life.

About FDS
fds is an award-winning corporate finance boutique that provides services to owner-managed businesses, supporting them on their business journey from the early stages through to a successful exit.

About Northern Railway
Northern plays a vital role in the north of England by connecting tens of thousands of people to work, leisure, education and more every day.
We are publicly-owned, headquartered in York, and our parent company is DfT OLR Holdings Ltd (DOHL). Northern Trains Limited is a subsidiary of DOHL.
https://www.northernrailway.co.uk/

About Shipley College
Since the doors opened to the purpose-built Victoria Road School in 1868, we've followed a legacy of education that has paved the way for incredible stories and successes. We became Shipley College in 1969 and have continued since then to expand our offer, catering to the needs of the people of Bradford.
Over the years, we have provided a huge range of courses for people to explore their passions and make strides in their careers. Studying with us means you're part of our expansive history and we can't wait to see what you go on to achieve.
We have an inclusive and accepting culture, encouraging people of all backgrounds and nationalities to take advantage of our incredible facilities and knowledgeable tutors. Your safety is paramount to us and we have systems in place to ensure you feel comfortable during your studies. We work hard to shine a spotlight on equality and diversity by marking awareness days, celebrating different religions and encouraging an open discussion.
https://www.shipley.ac.uk/about/

About Bradford Council
Bradford Council is the fourth largest of 36 Metropolitan District Councils in the country, which serve the larger cities and conurbations.  There are four other metropolitan authorities in the West Yorkshire area – Calderdale, Kirklees, Leeds and Wakefield.
We employ approximately 8,500 people (excluding schools) including social workers, litter pickers, library staff, lawyers and town planners. The size and scale of Bradford Council makes it one of the biggest employers in the district.
The City of Bradford has the status of a City and a Metropolitan Borough. In addition to the "Traditional Bradford City", the Metropolitan District includes the following main areas of population: Addingham, Baildon, Bingley, Burley, Cullingworth, Denholme, Eastburn, Haworth, Ilkley, Keighley, Menston, Oxenhope, Queensbury, Silsden, Shipley and Steeton.

About FSB
As experts in business, we offer our members a wide range of vital business services including advice, financial expertise, support and a powerful voice heard in government. Our mission is to help smaller businesses achieve their ambitions.
We have had huge influence on making change and influencing policy – recently securing a £940 million reduction in business rates for small firms; a freeze on the VAT threshold as well as on fuel duty. We also persuaded the Government to adopt a reform package to stop late payments to small businesses.
We've successfully campaigned for small firms to be excluded from the IR35 extension; and secured a £675 million Future High Street Fund. We successfully campaigned for the abolishment of the unfair 'staircase tax' and the halving of apprenticeship training co-investment.

About Markland Hill Wealth
Our aim is to help your finances perform the best they possibly can. Whether you are looking for your first mortgage, or planning your hard earned retirement we can help you plan for the best possible outcome.
Our financial planning is supported by the latest technology to ensure information is available to you when you need it, in the format you prefer. We also work with many financial research organisations who constantly keep ahead of world events, and assess trends going forward based on previous market behaviour.
Advice from Markland Hill Wealth is unique. Our directors have vast experience of both the financial services industry and the world of commerce. We know what our clients want because we have been clients. We've seen what outperforming the markets can mean to people who lead real lives in the UK today.
Come on the journey with us and let's make your finances work as hard as possible, together. You as our client, us as your coach.
We look forward to working for you.

About PWC
At PwC, our purpose is to build trust in society and solve important problems. It is this focus which informs the services we provide and the decisions we make.
Demonstrating genuine leadership is more important to us than size or short term revenue growth.
Our strategy positions us as the leading firm; the most trusted, relevant choice for our clients and their stakeholders and the leading employer for the best people in the market. It is built around five priorities:
Leveraging technology
Delivering exceptional client outcomes
Empowering our people
Committed to high quality
Sustainable profitable growth
https://www.pwc.co.uk/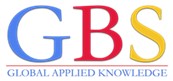 About Global Banking School
Global Banking School (GBS) is a higher education provider offering a range of industry-focused courses across seven campuses in London, Manchester, Birmingham and Leeds. We work in partnership with several leading UK universities to deliver vocational, undergraduate, and postgraduate programmes in banking and finance, business and management and healthcare.
The School aims to help students thrive in today's competitive job market – offering excellent links to employers and a focus on one-to-one academic and career guidance in addition to our specialist courses. We take an inclusive approach to recruiting students, with an aim to widening access to higher education among groups currently under-represented in the sector. In fact, this very idea is at the heart of who we are.

About University of Bradford
With over 50 years of academic excellence behind us as a University, we continue to grow our international reputation, course provision, and research impact.
We have always been pioneers in developing new course subjects and modes of teaching, reflecting and anticipating the needs of employers, our students, and of society as a whole; our course provision and research strategy is designed in response to the changing business, social, scientific and environmental landscape.
Today our associations and networks span the globe; from strong links to leading local and national employers, to academic partner institutions, to the World Technology Universities Network, we are an outward facing institution committed to the creation, dissemination, and application of knowledge for the benefit of global society.
We have an alumni community of more than 140,000 graduates in over 175 countries worldwide.

About Bradford College
You might not realise it, but Bradford College has been around for a long time.
In fact, we have been teaching for 185 years.
We are one of the biggest education and training providers in the region, with around 20,000 students studying their A Levels, vocational qualifications, community courses, apprenticeships, degrees and masters with us.
All our courses are career focused. This means our main aims are to help you get a job or move on to the next stage of your education.
Our staff have lots of experience, so know the skills you need to get a job.
We work with experts in lots of different industries.

About GetKnowledge
Working within the Service sector, primarily within Customer Operation, Shared Service & Change functions we learn together and create Fun, Authentic, Caring & Trusted teams that deliver more with less.
People see a lot of change, BUT not a lot of improvement. That is where we are different, the foundation for all improvement starts with learning and the reason we are called 'Get Knowledge'.
Socrates said, "I cannot teach anybody anything, I can only make them think!", and we know it is time to think differently about HOW we all approach change.
Our Values of FACT (Fun, Authentic, Caring & Trust) are not just how we are, they fundamentally underpin our standards of service.

About LocalIQ
At LOCALiQ we focus on you. As part of Newsquest Media Group, the UK's leading local publisher, LOCALiQ gives you access to a network of 200+ trusted news brands, both in print and online, an award-winning events division, recruitment platforms and a wide range of multimedia marketing solutions.

About Gunnercooke
Gunnercooke is a law firm that is ready to help with law problems, some of the problems that they deal with is related to tax, Commercial Real Estate, Legal Counsel and so on.

About Huddersfield Town
Formed in 1908, Huddersfield Town has one of the proudest histories of any club in English football.
Recognised as one of the most successful English clubs of all time, we were the first to win the English League title three times in a row in 1924, 1925 and 1926. This is a feat that has only been repeated by three other teams; Arsenal, Manchester United and Liverpool. 
The Club embarked upon a 'New Era' when Dean Hoyle became Chairman in 2009. The Yorkshire Club formed 100 innovative partnerships with local, national and international businesses like Pure Legal Limited, Radian B and Covonia just to name a few. Our unique collaboration with the charity the Yorkshire Air Ambulance, has raised in excess of £1.5 million since its inception in 2009. 
During the 'New Era', Huddersfield Town has been nominated for an impressive nine accolades at the Football League Awards, scooping the titles of 'Family Club of the Year' and 'Best Matchday Programme' as well as being highly commended in the Marketing and Community categories.
The Football League Independent Supporters Survey has also ranked Huddersfield Town as first out of all 72 Clubs at communication with supporters, attracting new fans and creating a matchday experience.  
Simply, our history serves as an inspiration for our future as we build a Club that our supporters can be proud of.
Now, under new Chairman Phil Hodgkinson, the Club will look to build on a decade of success in the latest exciting chapter!

About Avrenim Energy
At Group level we offer Integrated Services that include Engineering Services, Project Development, Facilities Management and Energy Services. AES are an innovative and results driven energy service partner to clients across the public, private and corporate sectors.
Our blend of skills, knowledge and industry experience allows us to deliver tailored solutions via a diverse technology portfolio that spans conventional power/thermal, low carbon and renewable energy.
Our core energy services solutions consist of energy management as a service (EMaaS) that focuses on energy consumption/cost reduction and efficiencies, remote monitoring and asset optimisation, project efficiency upgrades, operations & maintenance and our all inclusive asset management solution.

About Wakefield First
WAKEFIELD – OPEN FOR BUSINESS
With a £6.5 billion economy and being one of the UK's most accessible cities, the investment case for Wakefield is obvious. It is the fourth largest economy in the Leeds city region and 30th in England.
Wakefield's infrastructure connections make it hugely accessible, with the main motorway networks meeting just outside the city centre along with a regular mainline rail service to London. Not just a key location nationally, linking east to west and north to south, it is also on the west-European economic corridor which connects Wakefield to the continent by air and sea.  This accessibility by road, air and rail has seen Wakefield thrive, with household names such as Burberry, Haribo and Coca Cola making it their home, a flourishing business community has ensued which is a mix large corporates and SMEs.

About Leeds Trinity University
Our students say it, our alumni say it and our staff say it – you really are a name, not a number, at Leeds Trinity University. Located on a beautiful campus six miles from Leeds – one of the UK's best student cities – we've been providing outstanding, student-centred higher education for more than 50 years. Our teaching staff have extensive professional experience in their fields, and many are also active researchers, contributing to Leeds Trinity's increasing reputation for research excellence.

About Chamberlain & Co
Chamberlain & Co are a national, multi award winning team in turnaround, restructuring and insolvency. Operating to the highest levels of integrity and professionalism, the focus is on solutions to save businesses, jobs and the well being of clients.
The team has extensive experience and expertise gained within the largest global accountancy firms which it delivers efficiently and cost effectively.

About Great Annual Savings
Several exciting chapters of the Great Annual Savings Group success story have been written since our founding in 2012. Initially formed to provide business cost saving services to companies in the North East of England, the business has now grown from a regional enterprise to a national provider.
In the timeline below, we take a look at some of the key landmarks that laid the foundations for our rapid-growth.

About Barnsley College

About Brearleys Solicitors
Brearleys Solicitors is a full service law firm based in West Yorkshire providing a professional and highly effective legal service across all areas.
We are highly experienced in dealing with every aspect of business related matters. We firmly believe that it is not necessary to go to Leeds to get true expertise. We handle the business and company affairs of both large and small companies locally and nationally in both a litigious and non-litigious context. We believe in building partnerships with our clients so that we are able to make a positive impact upon your business and assist you in your future success.
Our lawyers, based in West Yorkshire, help clients throughout the Yorkshire area and offer professional experience in business law, employment, family and matrimonial, personal injury and property related matters.
What sets us apart is our commitment to client care, quality of service and commerciality of advice for our private and business clients. We believe in forming long lasting relationships with our clients using our experience and expertise in our specialist fields of law to achieve outstanding results.
Operating from offices in Batley, Birstall, Brighouse and Cleckheaton, there are over 20 lawyers and similar numbers of support staff.

About Go4Growth
The Go4Growth Programme is a free service for small business enterprise (SME), voluntary organisations, community groups and social enterprises (VCSE).
The programme's core purpose is to help smaller organisations capable of working with the public sector develop the skills and confidence to grow their business.
We help organisations in a number of ways, including through our self-service software platform to provide access to tools, support, training and guidance to help SMEs/VCSEs develop the practical skills needed to win work in the public sector.

About Karen Eckstein Limited
We provide clients with a full range of services to ensure that their professional and tax risk is properly managed and mitigated and any disputes resolved in a commercial and cost effective manner. 
Karen is an experienced and practical,  pragmatic adviser on risk. She has a national reputation in her specialist fields and has been recognised by the tax profession at the Lexis Nexis Taxation Awards on several occasions. 
She is a Chartered Tax Advisor,  as well as an experienced professional indemnity and litigation solicitor. Karen has also achieved the International Certificate in Risk Management (IRM). 
Karen is noted as a Leader in Tax in the International Global Review of Women in Tax, as well as achieving high rankings in Chambers and Legal 500.
Karen is a trustee of MYTIME Young Carers, with a focus on risk issues facing the charity, and is also a member of the Risk and Audit Committee of the IRM.
This rare combination of skills makes Karen uniquely able to advise professionals on a variety of risk issues  

About Leeds 2023
2023 will be a transformational year like no other. 12 signature events and a multitude of creative experiences are happening all over our city. From dance to design, art to architecture, poetry to pop, sculpture to sport, grassroots community theatre to performances on our world-class stages, there's something for everyone, no matter where you live or what you like.
We think culture is everywhere in this city and this is our time to shout about it. We're working with local, national and international artists and communities to create a celebration that's for Leeds, with Leeds and inspired by Leeds.
LEEDS 2023 will be an explosion of colour, noise and brilliance that will show the world in our city and our city to the world.

About Bradford Cedar Court
At Cedar Court Hotels, we want your stay to be memorable.
Whether you are visiting us for a romantic break, a family adventure, or you are staying for business…we will always endeavour to see that you enjoy your time with us!
Our experienced team will make any occasion one to remember. From board meetings to team building and private banqueting. Formal or informal. 5 people or even 800. Our Yorkshire hotels have the right space for you and your guests. You can place your trust in the team at Cedar Court Hotels.

About Accept Cards Limited
Founded by our CEO Richard Bradley in 2005, acceptcards® was established to provide all UK businesses with access to the best terms and solutions from the UK's merchant services providers.
Our approach has always been simple, we listen to what the customer wants, and we recommend what's best for them. Sometimes that could be to recommend staying with the existing provider and reviewing again later on.

About LCF Law
We are an established law firm with offices in Leeds, Bradford, Harrogate and Ilkley with a wide range of business and personal legal services.
Our Vision is to be the best firm in Yorkshire to work with; to help all our lawyers to fulfil their potential and all our clients to achieve their goals; to always provide practical and valuable advice with clarity and great service.
Our Mission is to deliver legal services which meet or exceed client expectations; to communicate clearly, listen to our clients and act in accordance with agreed instructions, timescales and budgets

About Willinherit
How It Works
Speak to one of our experts by calling 0113 4333 322 and we'll arrange a home visit, telephone or video appointment. Appointments are available 24/7 depending on your requirements.
At the appointment we'll discuss your wishes and your options. Don't worry, everything will be explained in plain English and without any complicated legal jargon.
One of our experts will draft and structure your Will in accordance with your wishes and send it to you for your review and approval. We will only proceed to completion once your happy with it.

About Kirklees College
Kirklees College is a large, successful, further education college committed to serving the people of Kirklees and the surrounding area. The College has two main sites located in Huddersfield and Dewsbury alongside specialised vocational centres in Engineering and Process Manufacturing, Construction and Animal Care. Offering academic and vocational courses, students benefit from a varied curriculum, state of the art facilities and exceptional resources. The College works with over 1,000 employers both in the region and nationally.

About Eat Out Round About
The scheme was inspired by the very successful Eat Out To Help Out scheme during August 2020 that created over 51 million claims across the UK. Working across all sectors and local communities, "Eat Out Round About" creates a sustainable way to boost the economy with a positive idea.
"Eat Out Round About" encourages customers to visit hospitality venues at off-peak times. The app shows the customer the local impact they are making as money circulates and grows in the local economy.
Customers receive vouchers offering 50% off their food bill (including food and soft drinks) with a maximum of £10 saving per voucher and per person.

About Global Brand India

About Be The Business
Be the Business is an independent, not-for-profit organisation, with a single goal: to help business owners and leaders improve the performance of their business.
Our goal is crucial for to the health of the UK's economy. The UK lags behind comparable nations in terms of productivity. But, by improving the performance of small business leaders, we improve the UK's position overall, and everyone benefits. We work with some of the UK's most successful businesses to provide small business leaders with the support, resources, and guidance they need to improve their productivity.
We offer online support through our website, with business stories, action plans, and guides all freely available
Our flagship programmes provide tailored, in-depth support for business leaders
We publish research and studies from the frontline of small business, helping us to understand leaders and help them be more productive
Our campaigns spread awareness of the productivity movement, demonstrating the benefits of moving forward, and tackling information gaps and fixed mindsets
https://www.bethebusiness.com/

About RSM UK
provider of audit, tax and consulting services to middle market businesses. They offer audit and assurance, risk advisory, outsourcing, tax, consulting, restructuring, transactions and legal services. RSM works with a wide range of public, private and not for profit companies.
https://www.rsmuk.com/

About itc.
Good communication is central to any business, whether that's keeping in touch with your customers, colleagues, suppliers or prospects. Here at ITC, we offer clear, independent advice, guiding you through all of your telecommunication requirements.
From easy-to-use telephone systems, best value telecoms packages, broadband services or mobile solutions, our independent experts are here to make sure your business stays connected with the people that matter – at the right price.
Our reliable network, experienced engineers and exceptional customer service standards mean that you can always access the support you need. Whether you're an SME or blue chip company, buying new or refurbished equipment, our focus is your business.
ITC: telecommunications made simple.
http://clickitc.co.uk/