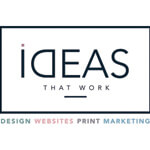 ABOUT IDEAS
Ideas are a graphic design, web and print agency based in Leeds, West Yorkshire with masses of experience. Whether you're after a full corporate identity, logo design, stationery design and print or a website, Ideas are here to help.
We have loads of experience (years and years of it) and knowledge. This means that we have been lucky enough to work with a large range of industries and business of all sizes. Whether you are a start up, sole trader, a corporate to an international firm, our skilled team will ensure that they come up with the ideas that help your business stand out from the competition.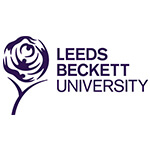 ABOUT LEEDS BECKETT
Based in the vibrant city of Leeds, the biggest financial district outside of London, our vision is to be acknowledged for our commitment to student success, innovation and enterprise, global reach, and strong local impact.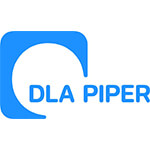 ABOUT DLA PIPER
DLA Piper is a global law firm with lawyers located in more than 40 countries throughout the Americas, Europe, the Middle East, Africa and Asia Pacific, positioning us to help clients with their legal needs around the world.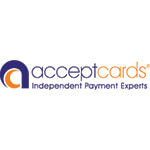 ABOUT ACCEPTCARDS
Acceptcards, an independent experts in all areas of card acceptance. Their service compares quotes and functionality to find the right one for your business. They offer a great personal service and  help whether it's reviewing costs and / or finding a solution that best suits how, when and where your customers want to pay you.
Find out more at www.acceptcards.co.uk or call them on  01422 372 818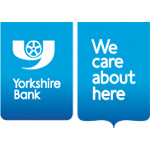 ABOUT YORKSHIRE BANK
Yorkshire Bank are delighted to become members of YABA for 2019.
We are pleased to offer members free business banking for 25 months for businesses turning over less than £2m per annum. (T's & C's apply).
For businesses who turnover more than £2m per annum, you will be professionally managed by a dedicated Relationship Manager who has the time to get to know you and your business.
We are also highly competitive on residential and buy to let mortgages so please feel free to contact us to discuss any of these further.
Andrew Simpson 07702 479708
Alan Richardson 07766 994974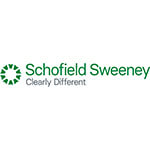 SCHOFIELD SWEENEY
Schofield Sweeney is a leading commercial law firm offering clear, pragmatic and high quality legal services. We have a strong reputation for our innovative and results driven approach, investing time in getting to know a client's business and its people, so that advice and solutions can be tailored to meet their commercial needs.
With offices in Leeds, Bradford and Huddersfield, we currently have over 160 staff, specialising in Commercial Property; Corporate; Commercial; Dispute Resolution; Education; Employment; Private Client (Wills, Estates, Trusts and Residential Conveyancing); Projects; Property Litigation; and Restructuring and Banking.
www.schofieldsweeney.co.uk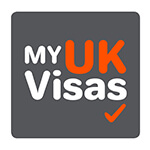 ABOUT MY UK VISAS
My UK Visas is a specialist immigration law firm.
Our very experienced team helps both private clients and businesses to navigate very complex immigration rules and law.
We have a well-deserved reputation for our expertise and for going the extra mile for our clients.
In the world of Brexit and tighter immigration controls it has never been more important to seek professional advice, help and support. We provide immigration solutions tailored to the particular needs of businesses and individual clients.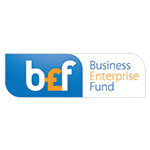 BEF
Business Enterprise Fund (BEF) is a not-for-profit social enterprise, set up to provide flexible finance to Yorkshire-based SMEs that will help them thrive and grow when other lenders can't fully assist. Founded in Bradford in 2004, BEF began lending to small businesses in the local area with an initiative to encourage growth in the economy and provide a positive impact on job creation and communities. In that time, we have helped launch over 1,000 businesses, creating or safeguarding 3,000 jobs and adding £125m to the region's economy.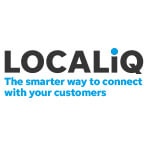 ABOUT LOCALiQ
LOCALiQ is part of the Telegraph & Argus and is our digital marketing division.  We combine our best in class digital marketing technology with data insights plus our huge audience reach to help our customers excel and grow and take their own business to the next level.
Offering best in class website design, SEO, search marketing, Geo-Targeting, Facebook, Sponsored content and more.
Asian life is a quality lifestyle magazine celebrating Asian Life, Food and Culture. Published monthly, this A4 glossy magazine is packed with interesting articles from and for people with Asian heritage in the Bradford & Leeds area. We also are part of LocaliQ a digital marketing company.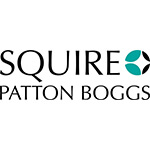 SQUIRE PATTON BOGGS
Squire Patton Boggs is a full-service global law firm with a multidisciplinary team of over 1,500 lawyers in 47 offices across 20 countries.  The firm has deep roots in the Northern Powerhouse with a heritage stretching back to the 1880's in Bradford and now has offices in Leeds and Manchester.
The firm's India Practice is comprised of more than 100 lawyers globally and has dedicated team members in key locations, including Singapore, Hong Kong, London, New York, Washington DC, Dubai, Shanghai and Perth. The firm was delighted to have won International Law Firm of the Year at the 8th Legal Era Awards, held in Mumbai on 16 March 2019. The Legal Era – Indian Legal Awards recognize legal finesse, innovation and the accomplishments of legal practitioners, in-house teams and law firms.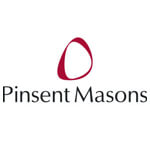 ABOUT PINSENT MASONS
Our biased view is that legal services at all times should underpin the clients' needs and business objectives. We are dedicated to tipping the scales in your favour. Making sure you win – whether that's in Court or in your marketplace.
Helping you achieve transformational change
We guide a diverse range of multi-national clients through transformational change.  So when you need to know whether to press ahead with major change, we'll give you an answer, not a 15-page note.  Our lawyers don't need to sit on the fence.  They know the answer and they'll tell you.
You'll get the best advice on project structuring and procurement to attract the best bids, achieve value for money, and ensure your project is delivered on time.  We'll give you the edge if you're bidding.
When you're buying, selling or investing, we'll help you finance for growth and create value.  This includes introducing you to influential and helpful funders.  When you're closing the deal, we'll be fighting in your corner with you.
Should relationships with your customers, suppliers or business partners not go as well as planned, our substantial litigation team is on hand to help you resolve matters and protect your business interests – through mediation, arbitration and the Courts.
In the minefield that is today's regulatory environment, we're out in front of you, assisting you in sorting out the risks from the opportunities.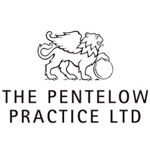 THE PENTELOW PRACTICE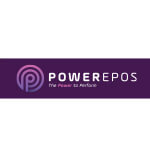 ABOUT POWER EPOS
PowerEPOS are proud to become corporate members of YABA. We provide innovative EPOS systems which are developed by experts in Huddersfield as well as offer members great savings on Chip and Pin services with no contract! Current average savings are approximately 25% which can be converted to help invest in a new EPOS system.
Our PowerEPOS software is designed to suit a range of business types, from Restaurants, Bars, Takeaways, Hotels, General Retail or even a mix of Retail and Hospitality. Whether you are an independent operator, multi-site group or even a global organisation, we have the solution.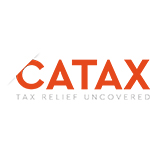 ABOUT CATAX
Catax are experts in specialist areas of tax relief for Limited Companies and owners of commercial property.
We specialise in Embedded Capital Allowances on commercial property, Research & Development (R&D) tax credits and Patent Box tax relief for limited companies.
With over ten years of experience, we have identified over £220m in tax benefit for our clients to date. Our average client benefit is £48,000 for Capital Allowances and £54,000 for R&D and Patent Box.
Catax are headquartered in Manchester, with offices in London, Glasgow, Edinburgh, York and the Channel Islands.
We have specialist staff covering all technical areas of tax relief across the UK.
With Catax, there are no risks and our fees are only taken out of the benefit received by our clients.