A spectacular evening of celebration when The Yorkshire Asian Business Association will hold their fourth grand dinner together with an awards ceremony.
Thursday 27th September 2018  |  Cedar Court Hotel Leeds Bradford
The highlight of the business calendar with guests from across the region, fine food, good company and the presentation of awards to outstanding businesses.
There will be seven individual awards categories, listed below, nominations will be open soon!
• Emerging Entrepreneur of the Year
• Food and Drink Business of the Year
• International Business of the Year
• Retail Business of the Year
• SME Business of the Year
• Professional of the Year
• The Special Award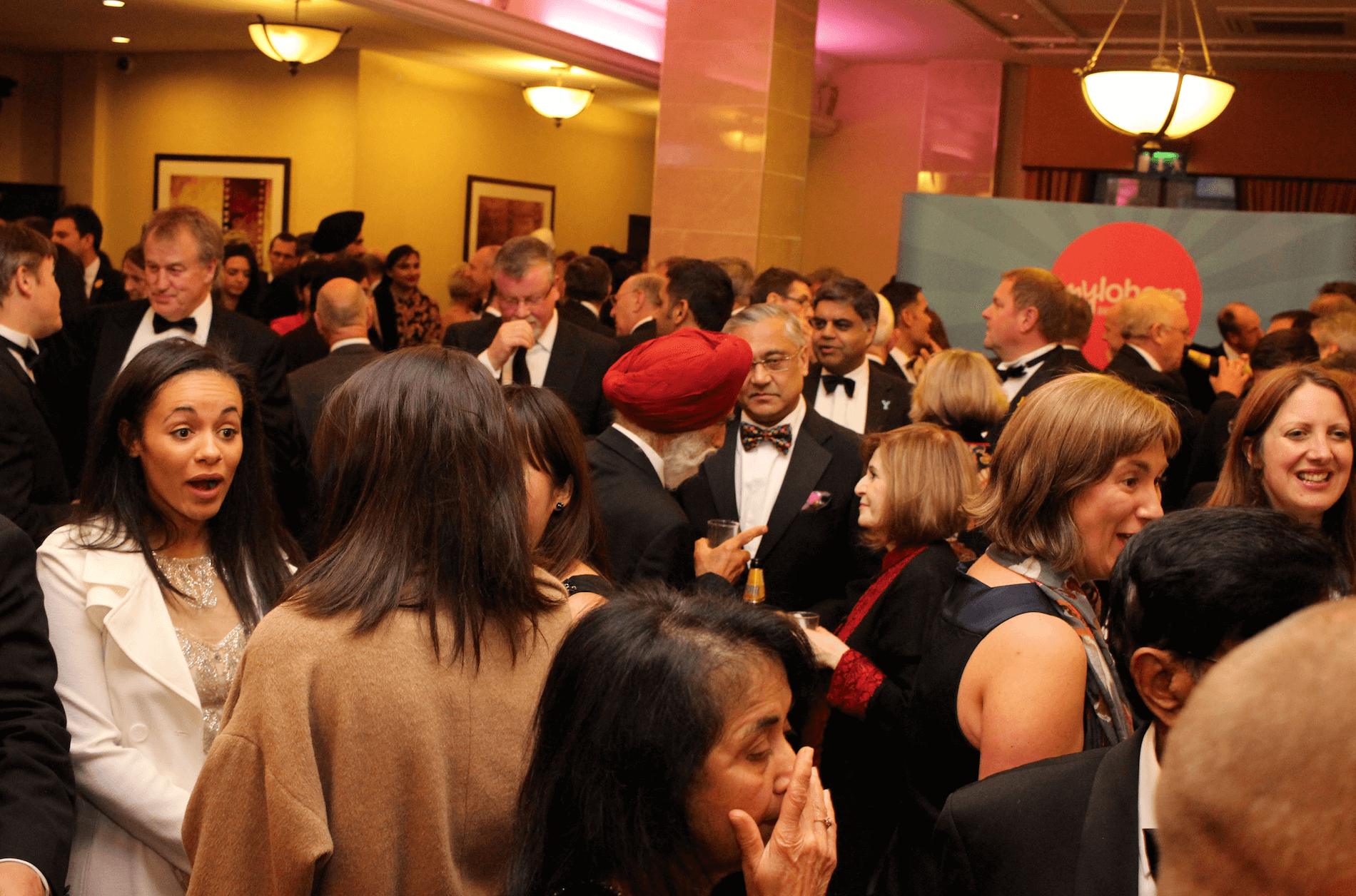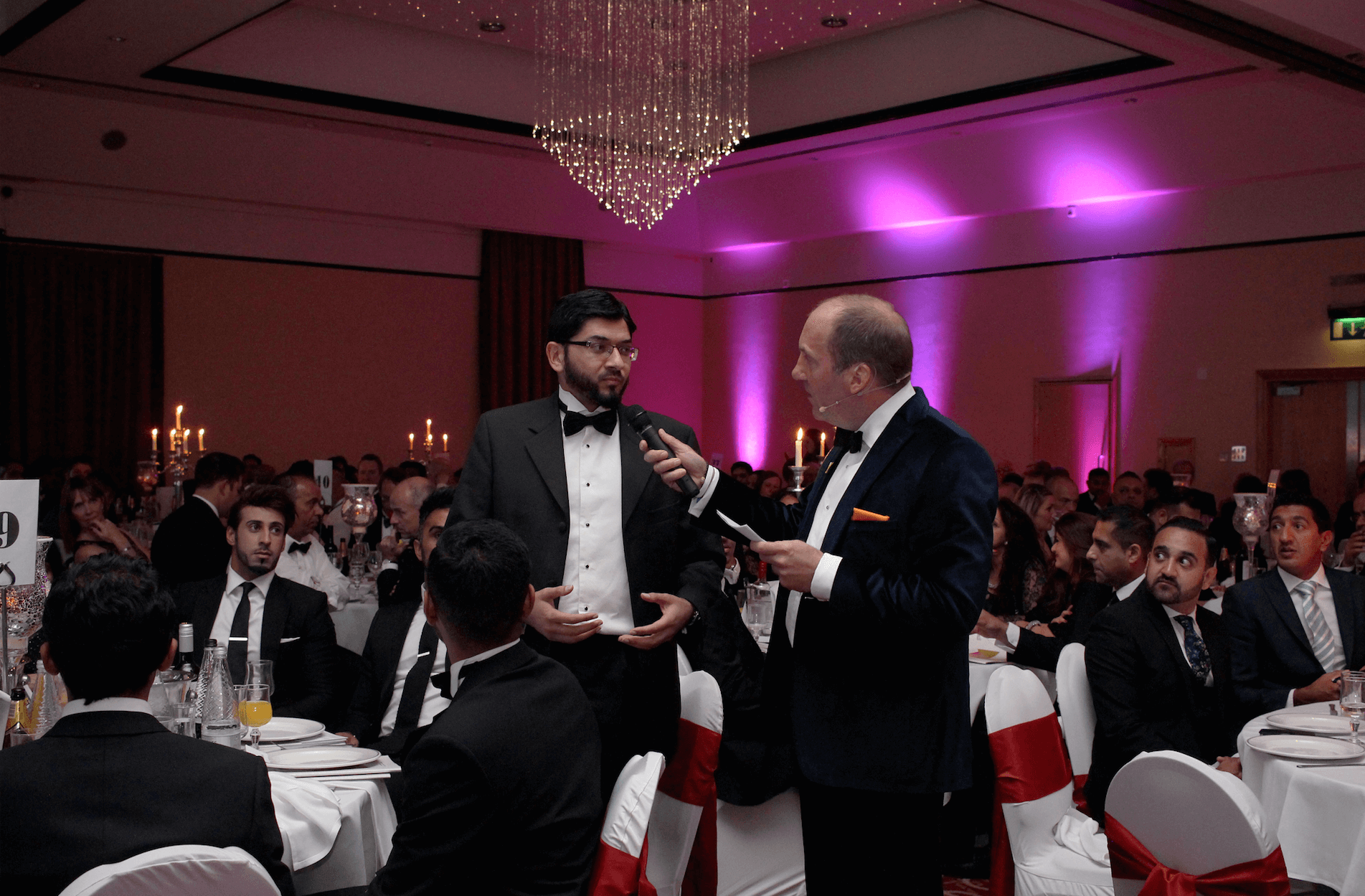 Nominate yourself or another person you respect for an award – short-listing will not only increase your own personal profile, the YABA awards are a wonderful opportunity to give you and your organisation/company recognition for your success.
The YABA Awards are judged by an independent judging panel, comprising professional men and women, successful entrepreneurs and business people.
All entries are subject to the general awards criteria, as well has their own unique additional criteria.
2018 Nominations are now OPEN!
The YABA Awards are judged by an independent judging panel, comprising professional men and women, successful entrepreneurs and business people.
All entries are subject to the general awards criteria, as well has their own unique additional criteria.
There are 7 award categories including a Special Award open to all Yorkshire Office/Based Asian Businesses.
WINNERS & FINALISTS AT YABA AWARDS DINNER 28TH SEPTEMBER 2017

Emerging Entrepreneur of the Year
Must have started trading less than 2 years ago.
We are looking for someone who started with a good idea, motivation, a level of innovation and who looks destined for long term success and growth.
WINNER: Urfan Ghulfman – Queen Kulfi – Ice Pan
FINALISTS
Victoria Boldison – Boist Global LTD
Junaid Jamshed – Junaid Jamshed by Janan
BKP Solicitors
Arjan Singh – Elegance Weddings
Dally Purewal – ideas That Work

International Business of the Year
Must have expanded into new geographic markets outside the UK.
The award will take into consideration the company's strategy behind moving into new international markets, sales achieved, any new product development, and innovative approaches to international sales. The award will go to the business who the judges feel has achieved outstanding achievements in international trade.
The business must be able to demonstrate international trading, be based in the Yorkshire region, and can demonstrate how they have developed their export strategy.
WINNER: Ravi Sharma – Pet Brands
FINALISTS
Michael Atkins – Ackworth School
Jaspal Singh Nijjar – Euro Direct International Ltd
Chris Black – Sound leisure

Retail Business of the Year
Must have been trading for 2 years or more
Entrants will need to demonstrate a strong financial performance, store innovation, and excellent customer service. Strong brand values and clear evidence that that the business is moving forward will also form part of the judges' decision. They are also looking for innovative/creative merchandising. Have you sourced or stocked an innovative product? Do you have a unique selling point? What are you doing over and above your competitors? How do you differentiate yourself?
WINNER: Asif Khan – Janan
FINALISTS
Jagdish Bhullar – JJ Embroidery
Sabir Khader – Bombay Stores

SME Business of the Year
Small/Medium sized business must employ no more than 250 people
Nominees will need to demonstrate growth, strong financials, innovation and sustainability. Management and long term vision should also be included.
WINNER: Janaid Yaqoob – The Car Empire
FINALISTS
Arun Singh – Apna Khana
Adeem Younis – Penny Appeal
Asif Khan – Riverdale Insurance

Professional of the Year
Applications are welcome from any industry or background and this award recognises excellent professional performance by someone in their area.
WINNER: Razia Jogi – Switalskis
FINALISTS
Haroon Ahmed – KPMG
Balaal Khan – BKP Solicitors
Rehan Ahmed – Kingsland Br
Loz Wilson – NHTS (highly commended)
Andrew Simpson – Yorkshire Bank
Preea Bhullar – Ramsdens

The Special Award
Presented by Microsoft & YABA for outstanding individuals who have contributed to the development of Yorkshire. The winner will be chosen by our panel of judges and YABA.
Community Leader and Champion – Mr Yakoob (click here for his achievements)
Martial Arts Champion – Harleen Kaur (click here for her achievements)
Business Champion and Philanthropist – Manni Hussain MD 88m Group (click here for his achievements)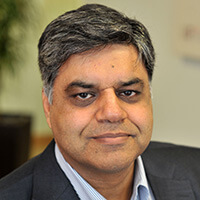 Ajaz Ahmed
About Ajaz
Ajaz Ahmed is the President of YABA and is best known for being the founder of Freeserve, which was once the UK's largest ISP, now known as Orange broadband. He came up with the idea when he bought a computer in PC World Leeds and nobody in the store could tell him how to get into the internet, the rest as they say, is history. He persuaded Dixons to launch Freeserve and it was eventually sold by Dixons to France Telecom for £1.6bn. His latest venture is Legal365.com, which is disrupting and innovating the legal market by introducing new customer friendly business models and affordably fixed pricing, he is also involved with the law firm, LCF LAW. Ajaz also sits on the advisory board at the University of Huddersfield Business School.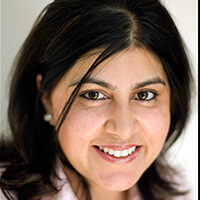 Baroness Sayeeda Warsi
The House of Lords
About Baroness Warsi
A lawyer, a business woman, a campaigner and a cabinet minister, Baroness Warsi has had many roles, but she is best known for being the first Muslim Cabinet Minister. Baroness Warsi was appointed to the Lords at the age of 36.
She served as Chairman of the Conservative Party 2010-2012 and Senior Minister of State at the Foreign and Commonwealth Office and Minister for Faith and Communities from 2012-2014. She resigned in August 2014 over the Government's policy on Gaza.
Baroness Warsi was a driving force in three start-up businesses; one in the service sector and two in manufacturing, all of which have developed into vibrant and successful SME's. Baroness Warsi is the Pro Vice Chancellor at the University of Bolton and is advisor to Georgetown University Washington DC and Visiting Professor at St Marys. Baroness Warsi has consistently been listed as one of the 500 most influential Muslims in the World by the Royal Strategic Studies Centre.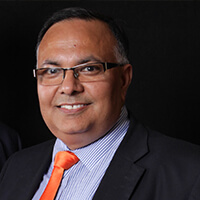 Rajeev Dewedi
Director - Rajeev Accountants
About Rajeev
Rajeev Dewedi, the founding and managing partner of Rajeev Accountants who are a Yorkshire based firm of Chartered Accountants & Statutory Auditors, collaboratively works with a number of large businesses and entrepreneurs.
Having accumulated nearly 30 years of experience, his clients greatly benefit from his strong business acumen and business advisory skills in order for them to achieve their ambitions.
He is also collectively responsible for delivering the practice's strategy and vision; delivering exceptional client service. Rajeev is a fellow member of the Association of Accounting Technicians ('AAT') and holds directorships with various non-for-profit organisations across the region. He is a founding member of the Regional Pravasi Bhartiya Divas whose aim is to connect India with its vast Indian Diaspora, bringing their knowledge, expertise and skills together. Rajeev is also a Board Member for the Yorkshire Asian Business Association ('YABA') and a director of Inspired Neighbourhoods.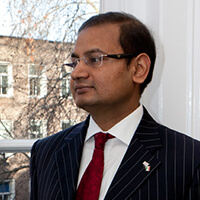 Vijay Goel
Senior Partner 
Singhania & Co
About Vijay
Vijay is a Senior Partner at International Law firm Singhania and Co. He is Chairman of the London Chamber of Commerce Asian Business Association (ABA) where he has made significant contributions to develop it into a premier voice and a forum for Asian businesses in London. Vijay is also Chairman of The Associated Chambers of Commerce and Industry of India (ASSOCHAM) UK, one of the largest Chamber of Commerce in India, where he has played a catalytic role in shaping up the trade, commerce and industrial environment.
Vijay is a member of The UKTI Global Entrepreneur India Advisory Group, Chief Coordinator of Pravasi Bharatiya Divas (Overseas Indians Day) and Founder of the Indo-EU Business Forum (IEBF) which is an independent, impartial body actively promoting two-way flow of trade, investment in India and EU member countries.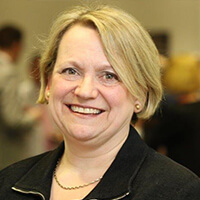 Juliette Healey
Agent, Bank of England - Agency for Yorkshire & The Humber
About Juliette
Juliette is the Bank of England's representative in the region.  Her role involves forming a view on the UK economy by talking to businesses in Yorkshire and Humber about their current activities and future prospects.  This view, along with that of her colleagues across the UK, is an important input into the policy making process at the Bank of England.  Agents are able to give policy makers up to date information and insights into prospects for the future – covering a broad range of topics such as varying pressures on regional house prices or investment plans. They are able to investigate puzzles in official data and to facilitate interaction between theoretical economics and the real economy.
Juliette became the Agent for Yorkshire and Humber at the beginning of 2012.  She's had a varied career, much of it at the Bank.  Juliette's roles have covered the housing market, monetary policy, foreign exchange and money markets, financial stability issues, press and parliamentary affairs and technical assistance to overseas central banks.  Two secondments included HM Treasury and the International Monetary Fund, Washington DC.  Juliette is married with two sons and lives in York.  She enjoys travelling, sailing and DIY.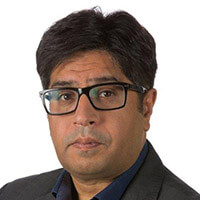 Tommy Nagra
Head of Channel Development & Partnerships BBC Television
About Tommy
Tommy Nagra  is currently  Head of Television for the BBC's Religion & Ethics department based in MediaCity UK and oversees programme teams making a range of programmes from documentary, features and worship programming through to Live OB's and Events for all BBC Channels , covering all faiths.
He is an award winning programme maker and creative leader who began his career in the early 90's at BBC Birmingham in the Multicultural Programmes Department, before going on to be the BBC's Head of Asian Programmes at the pioneering Asian Programmes Unit where he was responsible for launching a raft of new programmes including Network East and Desi DNA, and developing a significant slate of on and off screen British Asian talent including Sanjeev Bhaskar, Rajesh Mirchandani, Anita Rani and Adil Ray.
He has been voted by the Media Guardian as one of the Top 10 Multicultural Media practitioners in the UK and alongside numerous awards for programmes he was honoured at the inaugural Carlton Television Awards for Outstanding achievement in Broadcasting as well as receiving a Mentor Special Recognition Award at the CDN Awards held at The Royal Opera House in 2010.
Tommy has worked across the broadcasting sector in a number of leading roles including Head of Business Development at BBC Birmingham where he was responsible for leading the revival of this important BBC base , spearheading the move of new jobs and investment including the BBC Academy and the formation of the Digital Guerrilla Unit ; Head of Channel Development & Partnerships for BBC Childrens, where he played a key role in devising a new digital strategy for kids at CBBC and CBeebies ; and Channel Executive for BBC Two, where he worked alongside controllers and commissioners on a range of content spanning all genres.
He has also worked in the Indie Sector as a Senior Executive Producer at Maverick Television where he headed up a range of Specialist Factual output for Channel 4, More 4 and BBC 1.
In 2015 , Tommy successfully graduated from the EBU Executive Leadership programme run by the IISE Business School and involved interrogating business models of global digital companies and new emerging trends for broadcasters . The year long programme was based in Los Angeles, New York and Barcelona.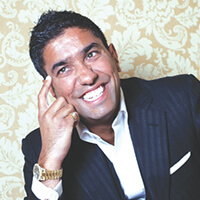 Ammar Mirza CBE
Director of AmmarM and founder of Asian Business Connexions
About Ammar
Ammar Mirza CBE is a leadership and management, and business management consultant through his company AmmarM (UK) Limited. Ammar is an entrepreneur with interests and investments across a number of sectors. Over a 10 year period he has helped establish over 250 new businesses within the North East. As chairman and founder of Asian Business Connexions, a not-for-profit social enterprise that aims to connect, support and promote the Asian wider community, Ammar has helped make a significant social and economic contribution.
More recently Ammar has helped launch the Primary Inspiration through Enterprise (PIE) Project and represented the private sector on various local strategic partnerships including the Learning Challenge and City Deal within Newcastle. His other positions include independent board member of Your Homes Newcastle (YHN), where he chairs the Abri Trading arm, a board member of Sunderland's Business Improvement District (BID), business support board member on the North East Local Enterprise Partnership (NELEP), chair of Newcastle Progression Forum, chair of governors at Tyneview Primary School, and director of the Riverside Learning Trust.
Ammar is also a Trustee of Tyne & Wear Archives and Museums, patron of Charlie Bear Charity at the Freeman Hospital and the private sector representative on the European Structural Investment Fund Sub Committee. In 2014 Ammar was awarded a CBE for Outstanding Services to Business and the Community. More recently Ammar was appointed the David Goldman Visiting Professor for Innovation and Enterprise at Newcastle University and selected as a Maserati 100 top 100 Entrepreneurs within the UK that are giving something back to encourage and support entrepreneurism.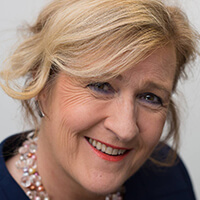 Lesley Batchelor
Director General, Institute of Export
About Lesley
Lesley Batchelor is a champion of UK exporters, with a powerful track record in enhancing the performance of hundreds of businesses.
Appointed director general of the Institute of Export (IOE), an education foundation providing qualifications and support for business for over 8 years, Lesley is also CEO of Open to Export a collaborative CIC with FSB, UKTI, HSBC & the IOE a digital platform for new and inexperienced exporters. Active on the APPG Advisory Panel on Trade & Investment, the APP Manufacturing Group and has given evidence to the House of Lords Select Committee on Government support for SMEs Lesley is often a leading light in thought leadership issues connected with international trade.
After 15 years working with blue-chip giants including Fujitsu Europe, Canon, Ciba-Geigy and Coca-Cola, Lesley set up CMC Marketing in 1992 to develop inspirational overseas strategies and international training programmes for SMEs. In 2007 she joined the Institute of Export where she has forged influential partnerships with many national and international associations.
Lesley is a graduate of the Institute of Export qualifications and the Chartered Institute of Marketing. She has invaluable expertise in intellectual property, global licensing and marketing. Awarded in the OBE in the 2014 Birthday Honours List and recently judged to be the CBI Real Business First Woman in Business Services for 2015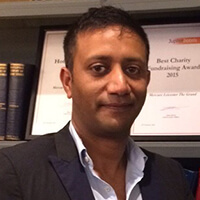 Ridwan Mehboob Asmal
Entreprenuer at Digi-Ads UK Ltd
About Ridwan
Ridwan Mehboob Asmal (Rio) is the Chairman of the newly formed North West Asian Business Association, he is a seasoned entrepreneur with achievements such as 'Steaks on a Plane', Esparkles Solutions and Digital-Ads(UK) ltd. Even though Rio's various business interests take up most of his time he always finds time to support local charities and is an avid supporter of the Apprenticeship programme often working with the Job Centre plus helping young people on the back to work schemes particularly in manufacturing and retail skills.
Amarjit Singh
Managing Director - PowerDirect.co.uk
About Amarjit
Amarjit Singh is currently Managing Director for one of the North's largest Independent Electrical Retailers operating superstores in Wetherby, Doncaster, Dewsbury and Bolton as well as a flourishing online division.
Born in India, Amarjit came to the UK with his parents in 1968 settling in Huddersfield where he completed his secondary education. He went on to attain a Bsc Honours Degree  in Chemical Engineering at UMIST in Manchester.
After graduation, Amarjit Singh along with his colleagues set up Empire Electricals in Bradford which over the years went on to become the UK's 3rd largest electrical retailer. During his years with company, he served and managed all aspects of the business and had been instrumental in the growth of the company through new and emerging sales channels including the internet.
Outside his own business, Amarjit sits as a Trustee on the Yorkshire Air Ambulance Board. In his spare time he enjoys films, music and eating out as well as helping others.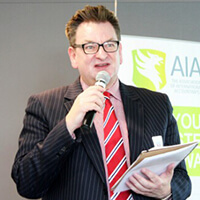 Philip Turnbull
FAIA FCCA FCPA
About Philip
Philip Turnbull, a former Member of the Association of International Accountant's council from 1995 – 2015, was appointed AIA Chief Executive in 1999. Prior to accepting this position, Philip held the role of AIA Director of Development and Training for a number of years.
During his tenure, Philip has overseen the amalgamation of the AIA and the Institute of Company Accountants, a move that has resulted in many benefits for members and students of both bodies; directed AIA through successful recognition applications including as a Prescribed Body under the Companies (Auditing and Accounting) Act 2003 in the Republic of Ireland,  supervisory status for its members in the Money Laundering Regulations 2007 as well as recognition to operate in the Qualifications and Credit Framework (QCF) as an Awarding Body.
Philip previously worked for the Trafalgar House Group and Cable and Wireless Communications.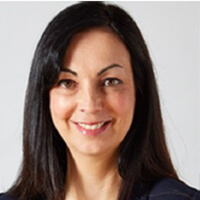 Alison Page
Office Managing Partner, DLA Piper
About Alison
Allison Page has had extensive knowledge in advising on UK PFI and PPP transactions across a number of sectors (for the public sector, funders or consortia) since 1997. Alison advised Birmingham City Council, Sheffield City Council and Isle of Wight Council on their highways maintenance PFI projects and has extensive experience advising procuring authorities, sponsors and funders on roads and street lighting projects.
Allison also has significant experience in the waste sector having advised on a number of the earliest waste management PPPs, including Hereford & Worcestershire, Brighton & Hove and Lancashire, and more recently on the Suffolk Waste PFI, Wakefield Waste PFI, North Yorkshire Waste PFI, Barnsley, Doncaster & Rotherham Waste PFI, Leeds City Council's Waste PFI and the Bradford and Calderdale Waste Treatment PFI.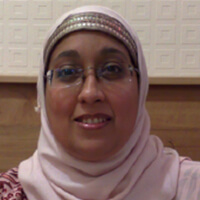 Noor Ali
About Noor
Married, two children.
As well as being Senior Buying Manager for World Foods at Morrisons, Noor is also involved in community and school mentoring which includes being a Mentor and a Vice Chair for Mosaic Yorkshire.
As part of her passion for mentoring others, Noor has set up Noor's Den – an initiative which supports the development of Prisoners. Noor also holds the title of Businesswoman of the Year 2011 at the Asian Women of Achievement Awards including being awarded Every Woman Retail Ambassador Award in 2014, most recently YABA (Yorkshire Asian Business Association) Professional of the Year in 2016.
Career History
In 1992, Noor joined her brother to open a modern ethnic supermarket in Bradford. Here Noor was responsible for ordering products, pricing, training colleagues and customer service.
After successfully selling the family business, Noor joined ASDA in 2001 as a checkout operator. Within six months Noor was promoted to Head Office as People Advisor in HR, then roles in Marketing, Merchandising, eventually in Trading where Noor became an Ethnic Buyer for World Foods. In 2007 Noor launched 1200 new lines into the business. Over the five years Noor successfully grew the world foods category by over 300%, a huge success for ASDA.
In 2012 Noor joined Morrisons as World Foods Manager and was promoted to Senior Buying Manager in 2014. Noor's role is all about delivering products and services for our customers.
Getting the right products, in the right stores at the right price! This involves listening to our customers and store colleagues, working in partnership with our suppliers and with many internal categories, and also understanding the market trends both now and in the future to drive innovation.
Noor thoroughly enjoys sharing her culture, knowledge and experience. She has a strong passion to coach and develop both individuals and businesses, mentoring and supporting them to achieve their goals.