Seasons Greetings!
Whatever your political persuasion the election results have come through and we are now on course to leave the EU in January 2020. Interesting times and new opportunities lie ahead.
My team and I are planning YABA 2020 Annual Dinner  Awards and International Conference, this will take place at  the Piece Hall 24th& 25thSeptember 2020, also being organised are the YABA Cultural events  with Tommy Sandhu, and many events with our corporate members, details will be available through our social media channels and via YABA Enews.
In 2020, we will  be teaming up with FSB Kirklees and Calderdale for  joint networking events at Global Diversity Café in Huddersfield, dates and joining details will be  in the January edition of YABA Enews
Also planned in 2020 is a trade mission  Bangladesh led by  Mo Hussain and a follow up mission to India led by Sharon Jandu.  These are targeted at businesses who are new to export under the  'Trade for Newbies' programme, so please contact Sharon Jandu for further details.
I  look forward to seeing you at the YABA Intercultural event that we are holding at The Piece Hall on the 18thDecember, I am really grateful to CEO Nicky Chance-Thompson for supporting us with this event and overwhelmed with the  number of registrations to attend, for those of you unable to come we will post photos and videos through our social media channels.
We want to hear from you and enhance our membership benefits programme, so in January we will be launching a survey to gauge your views and opinions, please do take a couple of minutes to complete the survey
Have a lovely Christmas and a Peaceful New Year
Amarjit Singh
Chairman Yorkshire Asian Business Association

Do you have room in your heart and your home to foster? Kirklees Council is looking for people who can foster children and young people in the area – and it's an incredibly rewarding experience.
As a foster carer, you will make a huge difference and play a vital role in helping a child to understand what's happening to them, as well as providing love and stability at a difficult time. Fostering with your local council helps to ensure that looked after children remain in their home area, which allows them to stay close to family, friends and school.
Fostering changes lives – can you help? Find out more on the Kirklees Council website.
New Corporate Members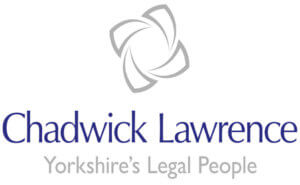 Offering professional and supportive legal advice to both private and commercial clients for over 160 years
Chadwick Lawrence Solicitors is a broad based modern solicitors firm proud of our Yorkshire heritage, we are trusted across the region to have the knowledge and experience to help in any legal situation. We are
Yorkshire's Legal People.
As a large firm in Yorkshire we recognise the importance of creating a positive social impact, through both our exceptionally high level of service and first-rate legal advice, but also through supporting the community. To achieve this, we have introduced the 'The Chadwick Lawrence Way'linked to the clear vision and core values that the firm believes in. This means the delivery of key behavioural values recommended internally by colleagues focusing on support mechanisms that accord the overall client experience the very highest priority.
We offer traditional legal services for both personal and business matters. Services such as family lawand conveyancingsit side by side in our personal services, while our business services include matters such as employment, commercial propertyand dispute resolution. Chadwick Lawrence is also one of the few solicitors firms in the area to have specialist medical negligenceand sports lawcapabilities.
Not only does the company specialise in a range of legal services, Chadwick Lawrence takes the opportunity to actively support regional initiatives and get involved in the local community. Frequently, the firm organises business and employment seminars, both in its own right and in partnership with other business organisations, taking a keen interest in promoting efforts to foster economic growth in the region.
In recognition of this Chadwick Lawrence has received a number of awards, including 'Business of the Year' at the Wakefield District Business Awards, 'Employment Law Award' and 'Residential Property Award' at the Yorkshire Legal Awards 2015, and has been nominated for many more.
Chadwick Lawrence has seven offices throughout Yorkshire and the practice is now listed as one of the twenty largest firms in the region. We are committed to encouraging growth both within our business and the local community, providing a unique customer experience for clients and prospects alike. To find out more about any one of our services, or how our team can help you with your legal matters, feel free to contact a member of our team today. You can find the contact details for any of our offices here.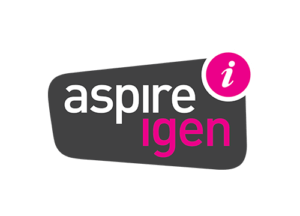 Aspire-igen is a Yorkshire based social enterprise committed to changing lives for the better through learning and work  For the past 25 years, we have successfully helped people and communities to be the best they can be.
A leading provider of employability training and guidance
The aspire-igen group was formed as a result of the coming together of two of the country's leading careers companies. Bradford based social enterprise Aspire-i acquired Igen Ltd in the summer of 2014 to create one of the Yorkshire region's largest providers of employability, training and guidance services.
The very best independent career and training help and advice
Building on the strengths of both organisations, we have developed a strong, resilient and responsive service across the north of England, maximising opportunity for local people, stakeholders and all of our staff. Our combined capabilities and geographical reach enable us to provide an unparalleled level of service across the whole of Yorkshire and beyond, ensuring that young people and adults receive the very best independent careers and training help and advice.

There's no secret to our growth over recent years to become a £137m+ turnover firm. Clients, whether individuals or organisations, love working with Shoosmiths people because of the way we work and the results we consistently deliver for them. You don't have to take our word for it, many of our clients are happy to talk on our behalf – we've never been ones for banging our own drum.   Our commercial client list speaks volumes for the quality of our lawyers and the experience they provide; from Mercedes-Benz, Octopus Ventures and Travelodge to property developers and some of the UK's largest banks, we work with a growing number of the FTSE 250 and some of the world's most exciting and ambitious growth businesses. We work to a simple formula: a can do ethos, values that are much more than words on paper, and the agility to find the best way for each individual client – whether that's ways of working, pricing structures or just innovative ideas that make a real commercial difference.  Evidencing independent recognition of our national teams' legal expertise, Shoosmiths is currently ranked 6th by number of rankings in any tier across all work streams nationally – by the Legal 500 Directory UK 2020.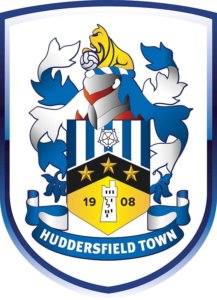 Huddersfield Town are a football club who play at the John Smith's Stadium. The Club played in the Premier League for two seasons recently, taking on some of the world's top Clubs. Huddersfield became the first English club to win three successive English League titles in 1926, a feat which only three other clubs have matched. They have also won the FA Cup in 1922. The Club are a focal point of their community, and their Foundation supports lots of local causes, including helping the homeless and running Breakfast Clubs for school children.

Chamberlain & Co are an innovative and dynamic firm committed to delivering high-quality service and value to our clients. We produce big firm expertise cost-effectively. The team has expertise and experience across the full breadth of corporate and personal turnaround, rescue, refinance and insolvency processes. We will provide straightforward honest advice during the free initial consultation on a no-obligation basis.
Chamberlain & Co realise that each assignment presents a unique set of problems which require innovative solutions. Our initial focus is often to find success through discreet restructuring and reorganisation of finances and affairs. When this is not feasible we examine formal and informal arrangements with the various creditors and other stakeholders. In some cases the most appropriate option is to crystallise the position through the use of insolvency options such as administration, liquidation, company voluntary arrangement, individual voluntary arrangement or bankruptcy.
Whatever the situation Chamberlain & Co will be able to advise you and implement the most appropriate solution.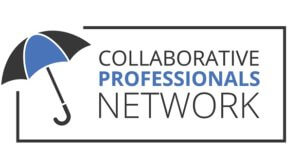 The CPN was created to encourage collaboration and communication between professionals and businesses working in Yorkshire, with the aim of promoting the services offered by the member firms and businesses to each other and their clients. The CPN also aims to provide training and education to its members and to work together for the mutual benefit of professionals and businesses throughout Yorkshire and to provide networking opportunities for the members of the bodies forming CPN. The CPN does this by arranging events to which members can attend, and encouraging a greater collaboration between the bodies forming CPN.  The current bodies forming CPN are: The Institute of Chartered Accountants of England and Wales, Leeds Law Society, The Institute of Directors, the Chartered Institute of Taxation, the Association of Taxation Technicians, the Society of Trust and Estate Practitioners, West and North Yorkshire Chamber of Commerce, the Association of Chartered Certified Accountants and the Chartered Insurance Institute.